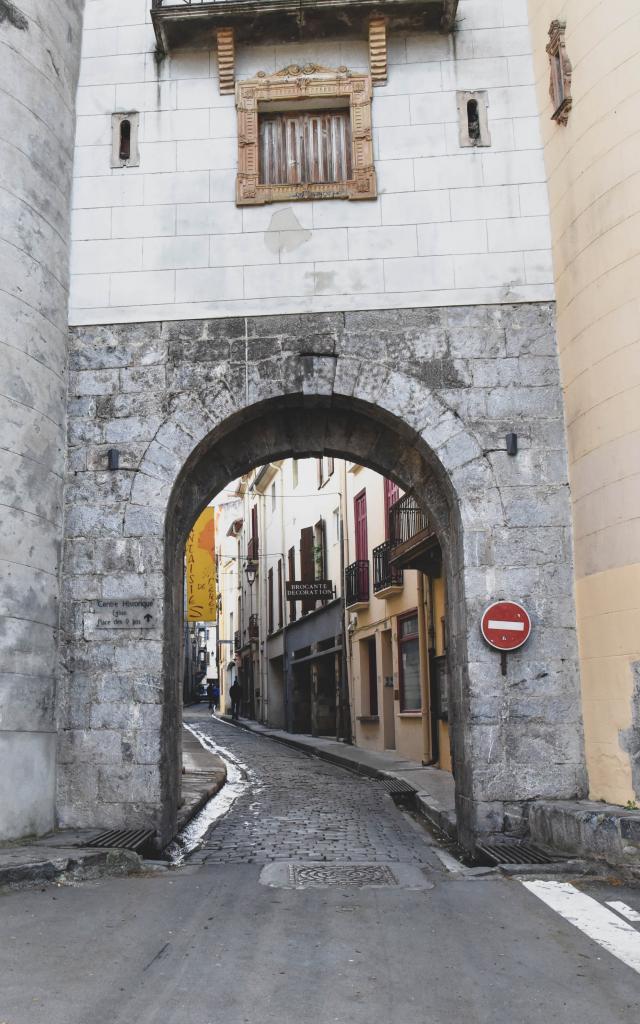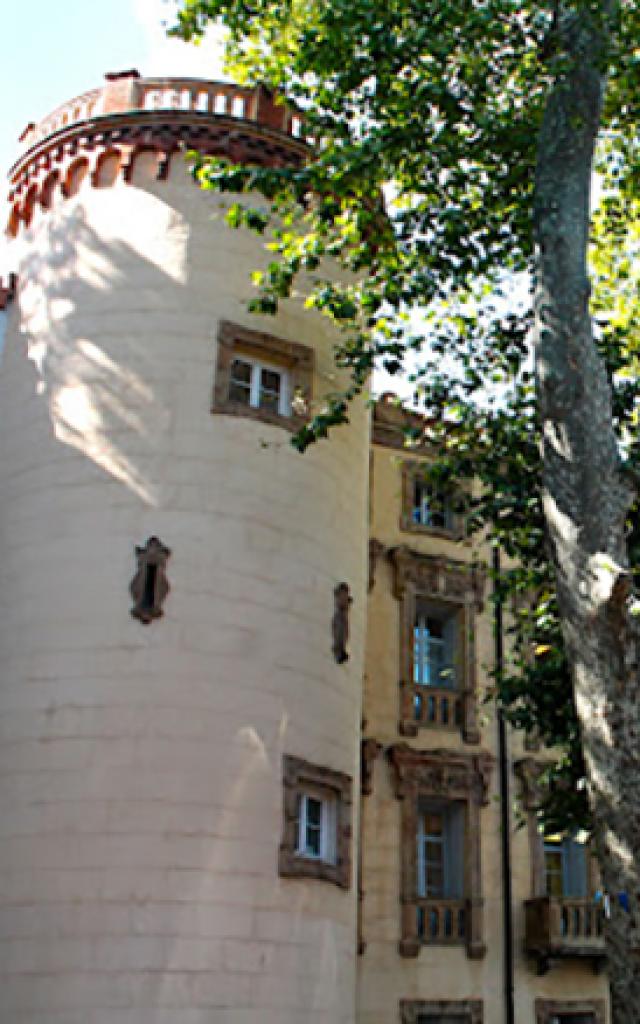 Porte de France in Céret and la Maison Companyo
In the Middle Ages, arriving from the Roussillon plain, travellers would cross the Pont du Diable and mount the Carrer Vell (the current Rue de la République) to reach town of Ceret. Greeting the travellers, residents and traders, here stood the Porte de France; two towers facing France which formed the main entrance to the town. On each side of the gate were the ramparts that surround the town. In earlier times, a drawbridge made it possible to cross a ditch which prevented access. A second gate, the Porte d'Espagne, opened onto the ramparts towards the south.
Just in front of the gate, la Place du Barri was home to the street vendors and the curious who sat here to watch the world go by. Even in the XIX th century, this was still a place filled with life where religious festivals and processions, central to the local culture took place.
Porte de France, listed as a Historic Monument in 1949.
The Companyo House, an Italian neo-renaissance style facaded building which stands in the square, belonged to a notable family who came from the town of Céret. In the 19th century, as the town was being adorned with a run of plane trees lining the main roads, this mansion, which was partly built on the old ramparts, was decorated with terracotta objects industrially manufactured by the Virebent house in Toulouse. These helped form this majestic facade which now acts as the backdrop for many events which take place in the town…
The Companyo House is now home to the town library.