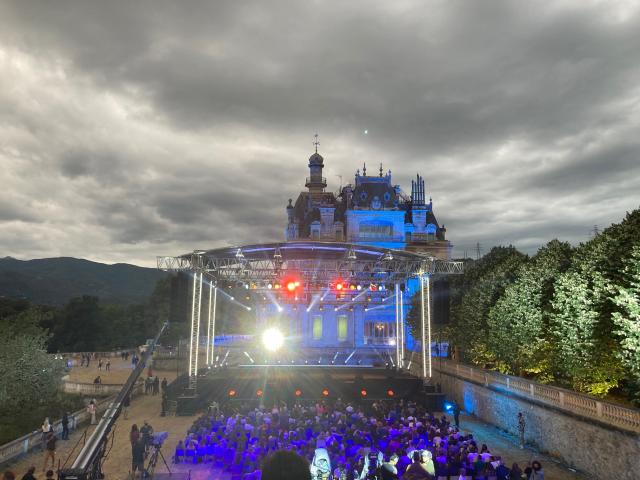 In the majestic setting of the Château d'Aubiry park, get your fill of laughter and happiness ! 
In June, organised by the Lords of the Castle, le Festival du Rire takes place here bringing together many famous comedians.
The 2021 edition featured renowned comedians such as Roman Frayssinet, Elie Semoun, Laurie Peret, Alex Ramires, Vérino, Redouane Bougheraba, Hakim Jemili and Guillermo Guiz …
Will you be at next year's event ?