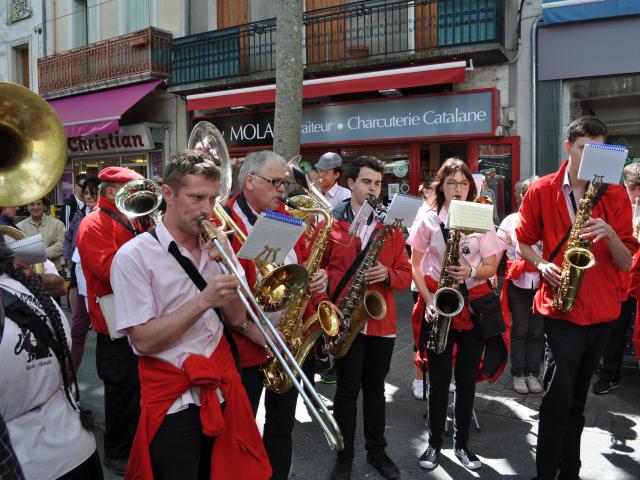 Come experience the Cherry Festival !
Whenever we talk of Céret, it is impossible not to also think of cherries! To the delight of the gourmands who are lucky enough to savour the first French cherries from mid-April, Ceret has proved to be the ideal area for the cherry trees which have been established here for over 150 years. Take part in the festival which celebrates this delicious local fruit, exploring the various stands of the local producers' market. Strong relationships are built around these various colourful displays. On the program for the two days of festivities: a range of different products all centred around Vallespir's iconic fruit, musicians playing the "bandas", the traditional fanfares typical to the festivals of southern France, 'apéros concerts' which combine good refreshments with good music, and of course, the famous cherry pip spitting competition! The restaurants of the capital of Vallespir also get involved as chefs concoct special cherry-flavoured menus to try. A host of activities take place in Céret at the end of May as the town which dances to the beat of the bandas puts on a big party for gourmands of all ages !
The cherry festival will take place on 18th & 19th May 2024.