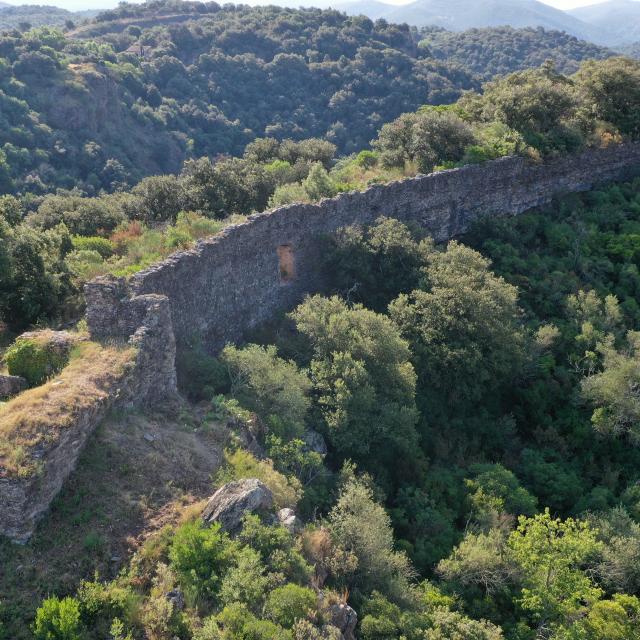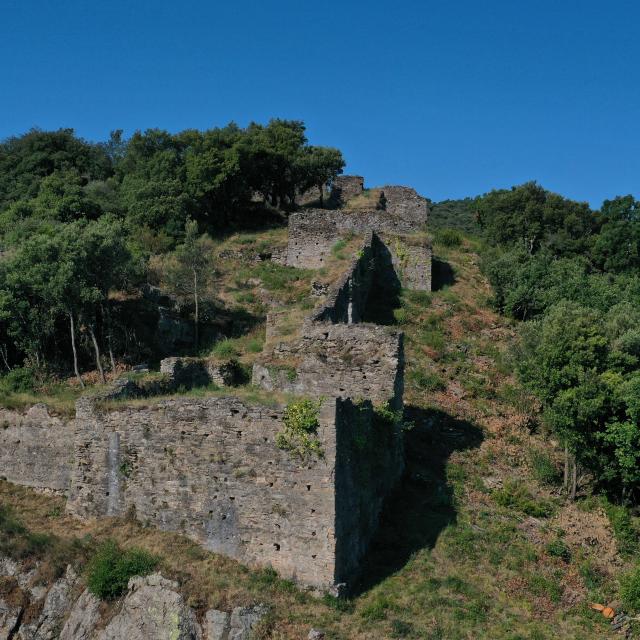 The site of Les Cluses is a border site which bears the traces of passages from antiquity to the present day. Along the river of Rome, the Via Domitia is dominated on one side by a Roman fort dating from the 2nd century, and on the other, the Castell dels moros dating from the 4th century, which can accommodate a garrison. Between the two, on the Via Domitia, the portorium made it possible to control the goods which passed from one side of the border to the other. These remains have been classified as Historical Monuments since 2010.
In the Middle Ages, a castle and a church were built here on the remains of the Roman fort. This church, dedicated to Mary and then to Saint-Nazaire, is a rare example of a building with three aisles and semi-circular apses inscribed in a fortified wall. The frescoes in the axial apse are a fairly unique example of 12th century wall paintings in the territory, very similar in style to those in the Chapel of Saint-Martin-de-Fenollar (Maureillas).
Guided tours are organized by the Pays d'Art et d'Histoire Transfrontalier des Vallées Catalanes.