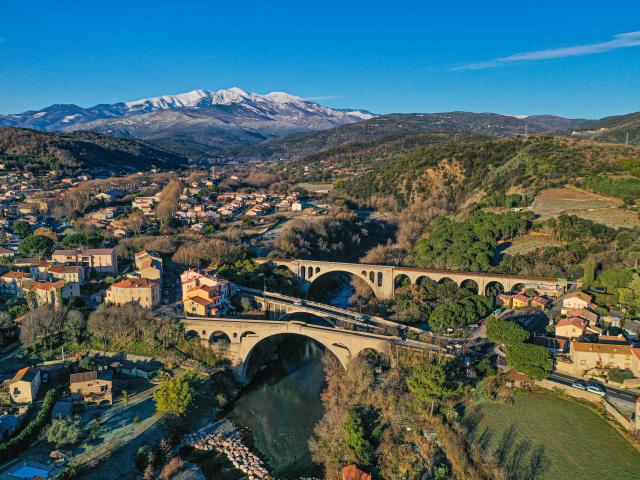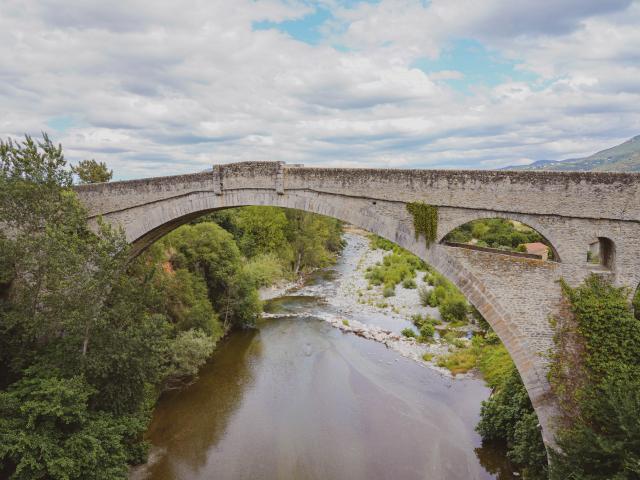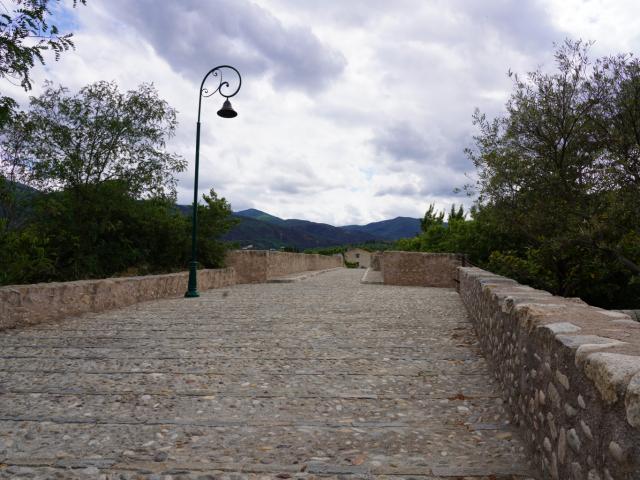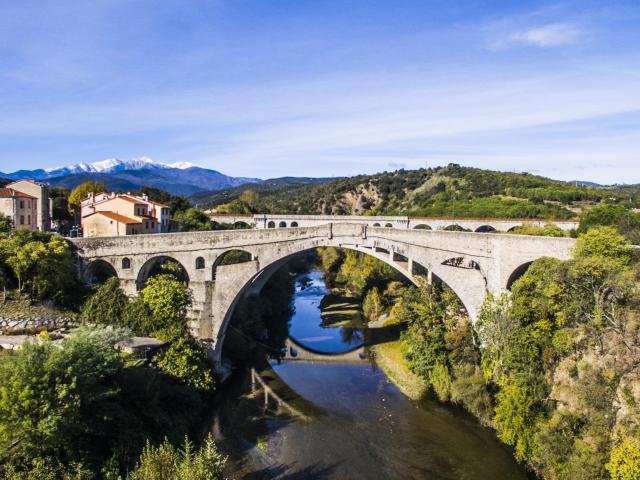 Built in 1321, under the Kings of Majorca, the Devil's Bridge is a single arch bridge 45.65m long that sits nearly 22.3m above the Tech River. At that time, given the necessity to cross this at times capricious river which travelled to this point directly from the mountains of Haut-Vallespir, le Pont du Diable served as the main route between the two shores from the 14th to the 20th century !
In 1883, a railway bridge built by the engineer Paul Séjourné made it possible to lighten the load of the convoys passing over the medieval bridge. In 1939, a road bridge was opened to the traffic of the general public.
Together, these three bridges form a part of the economic and cultural history of the Tech River, as well as that of the Vallespir valley, towards which these bridges lead.
Pont du Diable, listed as a Historic Monument in 1840.