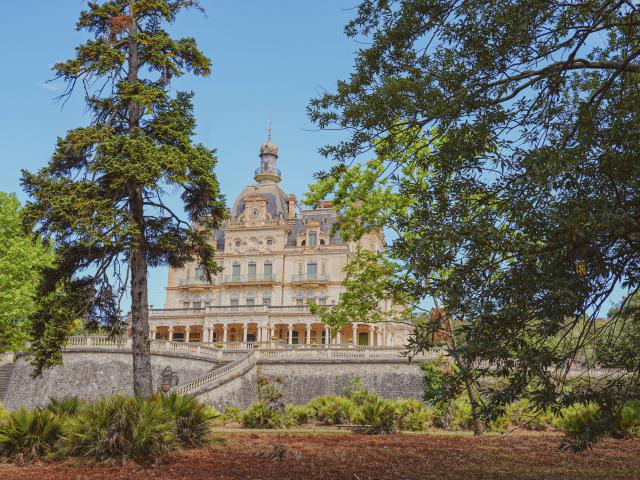 Surrounded by vineyards, cherry trees and 5 hectares of park land, it sits within an exceptional natural setting! Built in 1892 by the Bardou family, wealthy industrialists known for their brand of "JOB" cigarette paper, the castle is now owned by the De Pra family and the park hosts many events.
The castle is not open to visitors, it's a private property.
Listed as a Historic Monument since 2006.