My first few hours, getting to know the people and the place
Forst day in Le Boulou
The D-Day, my luggages are in the trunk of my car, I have prepared my Google Maps road book and the owner of my rental is expecting me for the end of the afternoon. After 3 hours of driving, I finally arrive at Le Boulou, I go directly to the address of my rental.
My welcome on site
The owner of my flat, Margot, bustled about making me at home and explaining everything in a rapid-fire southern dialect. I'm pretty glad somebody had helped her type out everything I needed to know or I might not have realised the bottle of wine in the little basket in the kitchen was meant for me !.
After a good night's sleep, I had a free day to enjoy the town, and walked around a little seeing the sights and doing a little window shopping.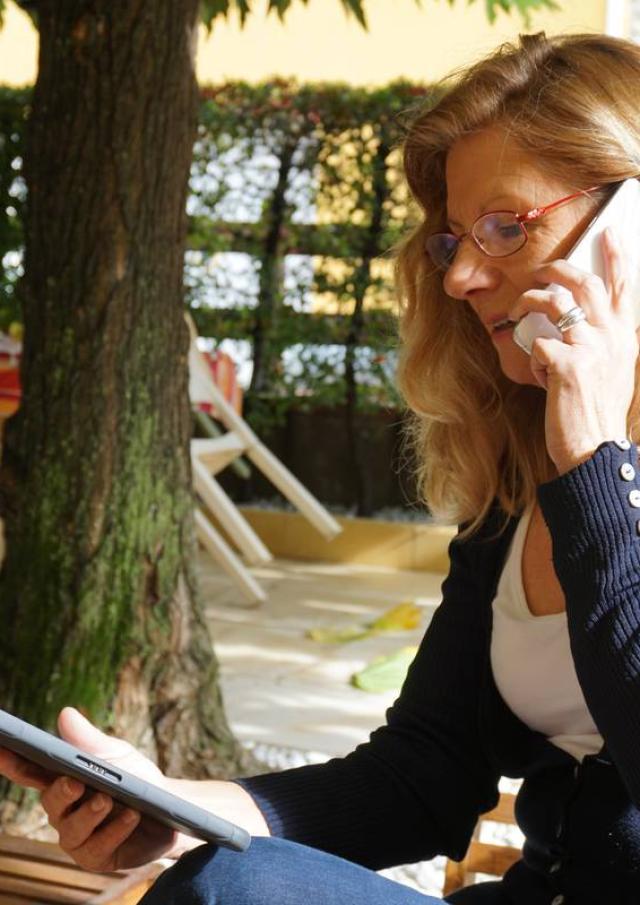 Discovery of my thermal town
After walking down the "Rambla", a pretty little shopping street, I found the Tourist Office, where I thought I might meet Alexander who had been so kind on the telephone a few weeks before.
My reception at the Tourist Office & my Thermal Pass
Although she wasn't there, a smiling Charlotte welcomed me and spoke to me about the "Thermal Pass," which I had seen in the Guide – this is a a free book of vouchers and passes for visitors taking a cure at the spa. Luckily I happened to have my spa invoice in my bag and this is all I needed to be eligible for the Pass. Charlotte explained all the different advantages the Pass gives its holder, and gave me some ideas for outings and organised excursions to try during my stay. I also signed up for her own guided tour, planned for the next day.
Well, I was certainly starting to realise that I wouldn't get bored. Le Boulou, and its surroundings are full of curiosities. I even discovered trips funded by the local authority for "curists" all around the département. With a bag full of brochures and other information I left Tourist Office without forgetting the Le Boulou biro they gave me. I did a bit of shopping and went home to bed early – the treatment was to start early next day!