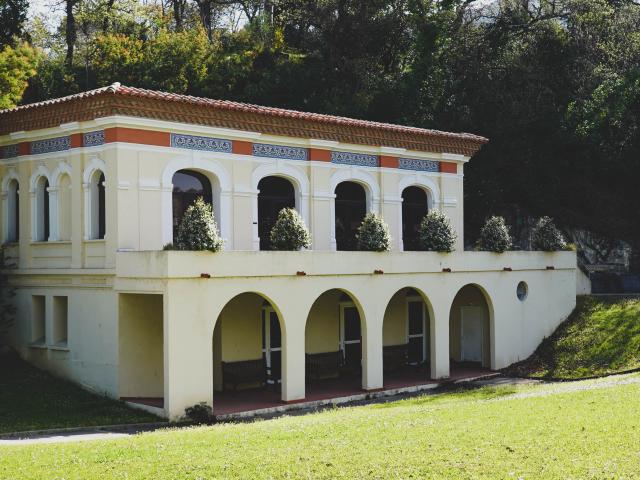 At the thermal spa you will find equal amounts of sun, sky, and water. Water that invigorates and water that heals. The town of Le Boulou has established itself over the centuries as a spa town thanks to its waters, recognised since the Middle Ages for their healing properties, its thermal baths have since welcomed spa visitors in search of well-being. The valley is home to many thermo-mineral springs, the particular chemical composition of its waters gives it certain therapeutic qualities recognised by l'Académie de Médecine.
Les Termes du Boulou
also has a beauty institute, Compagnie des SPA, open from early March to mid-December. In the top 5 beauty treatments offered here you can find tailor-made relaxing or deep tissue massages with Sothys as well as great body and face treatments.