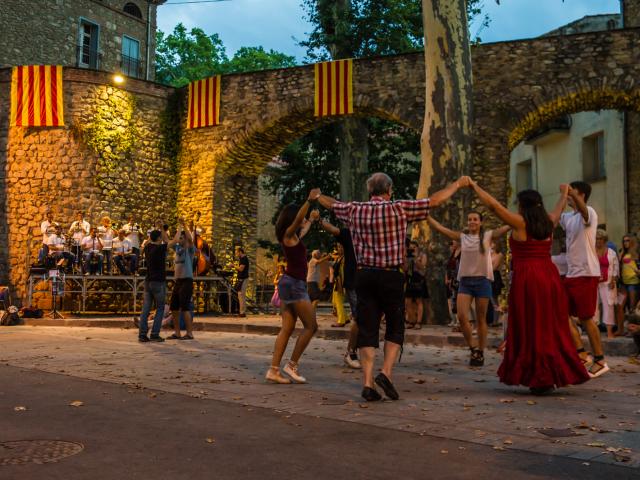 3 days of festivities centred around this traditional Catalan dance ! 
Discover the sardana thanks to the dancers which come from all over the department and Spanish Catalonia.
Learn the dance or simply enjoy the music from the " coblas ", a musical ensemble, in the most iconic squares of Céret !